Recent news
Henny Penny F5 Fryer — Now available
A fryer that's simple to use, learn and maintain should also offer the very best performance. Purposefully designed from the ground up, the innovative F5 from Henny Penny is a powerful low oil volume fryer that's easy to operate — yet anything but basic. With the F5, you get simplified, intuitive controls, kitchenproof design and an ultra-efficient, low oil volume platform. The result is superior operation, while delivering a consistent, high-quality product.
Simple Operation
Intuitive interface with custom operating system
Reduce initial training time by up to 2½ hours
Reduction in user error that cuts waste/inefficiency
Fry or express filter in three screen touches or less
Kitchenproof Design
7" LCD touchscreen with recessed display corners
4mm-thick tempered glass
Newly designed 8-GPM filter pump and nozzle system
Intelligent high-limit design
Ultra-Efficient System
Low oil volume technology
40% oil savings at fill vs. standard 50-lb. fryers
Double oil life utilizing oil management features
25% improved filter speed; 3 minutes to express filter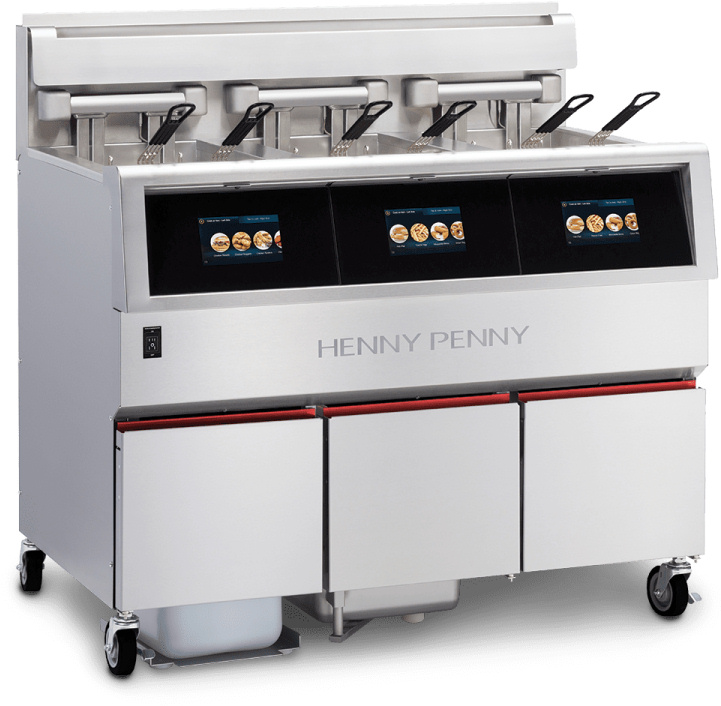 Operational Efficiency At Your Fingertips
The F5 features a state-of-the-art touch-and-swipe screen with custom operating system, designed for frying. Icon and picture-based visuals improve training and user experience increasing efficiency while reducing errors and waste.
Built To Handle Today's Busiest Kitchens
The F5's rugged, durable construction includes details like 4mm-thick tempered glass and recessed display corners to protect the touchscreen.
The Industry's Fastest Built-In Filtration
The powerful 8-GPM filter pump system on the F5 makes filtration 25% faster than the competition, at just 3 minutes. And with fast, simple-touch express filtration, teams are less likely to skip filtering.
Reduce Your Oil Costs
With 40% less oil at fill, the F5 helps you do more with less in a 30-lb. vat, potentially doubling your oil life and helping you get the most out of your oil with features like automatic top-off.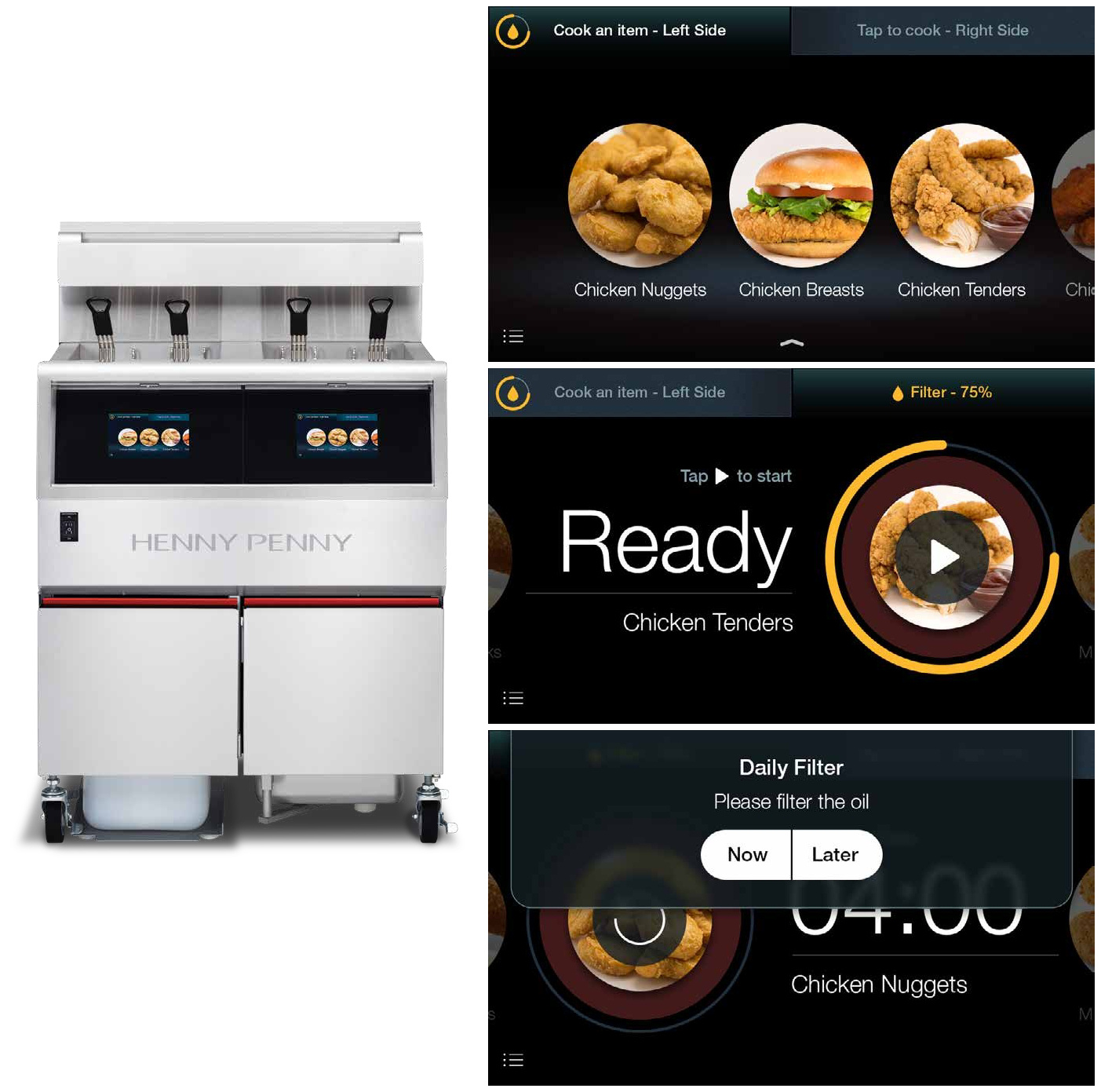 Our History
Astro Food Equipment Inc. has been providing sales and service to the Greater Cleveland area and beyond since 1992. Sherri L. Gunnoe Burton has assumed the position of President as of November 1st. 2007.
Our dedicated workforce of factory trained technicians and seasoned account specialists make up a close knit organization where "the customers needs come first."
Astro Inc. is the Henny Penny Corporation's distributor in Eastern Ohio and West Virginia. Astro also offers an extensive parts inventory and a 24/7 service department to further reach our customers needs in a timely manner.
Our location in beautiful Independence, Ohio has an equipment showroom heavily stocked with the latest equipment in the industry. Also, a warehouse stocked with consumable goods such as Breading, Shortening Filters, Cleaning Supplies, and High-temp Brushes.
We also have a demonstration kitchen at our facility that allows us to provide our customers with a hands-on, restaurant quality approach to purchasing equipment. Our kitchen is stocked with equipment from Henny Penny. We are equipped to provide a restaurant quality equipment demonstration at our location that is sure to please.